Nothing Missing, Nothing Broken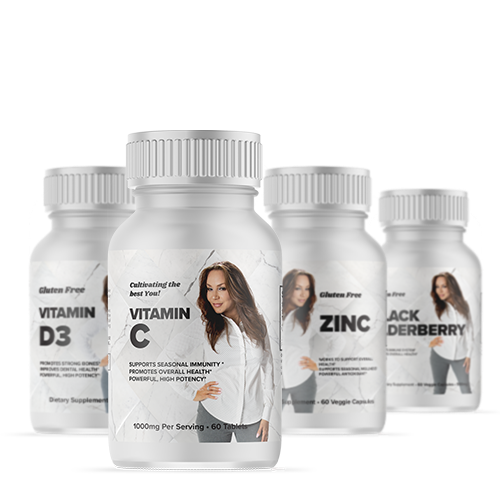 Get Healthy!
Formulated with time and care to bring you organic, trustworthy and pharmaceutical grade supplements you can love and trust.
Shop
Walter, Doral, FL

Thank you so much for all you give to us. We are so blessed with your prophetic words, teachings and products.

Glenda, Billings, MT

An answer to a prayer from a trusted source. Thanks so much!!

Alexis, Miami Gardens, FL

I'm excited to see what God has in store as I have read Stepping into Favor and A Date with Destiny, and both have blessed me! The other night I dreamed I received two keys so I'm definitely looking forward to my key with this powerful book from God!

Amanda, Branford, CT

I have grown so much in my walk with the Lord thanks to these books! Excited to buy more!

Max, Hollywood, CA

God has spoken to me through these books. Happy with my purchase. Bless the hands that wrote them

Victoria, New York, NY

Just received my book, "It's Time To Soar". Just start reading it and already can't put it down!
Frequently Asked Questions
When will my order ship?

All orders are processed within 24-72 hours during Monday to Friday.

All orders placed on weekends or holidays will be processed the following business day.

During holiday periods, additional processing times will vary.
Do you ship worldwide?

At this time we only offer shipping to the United States and Canada.
When will pre-orders be shipped?

Pre-orders can take anywhere up to 6 to 12 months before shipment begins.

Although we are unable to guarantee exact shipment dates at this time, you will receive an email once your order has shipped, and upon shipment you will be able to track your order.

We appreciate your patience and understanding for all things pre-order!
How can I change my shipping and/or billing address?

Please fill out our Contact Form or email us at info@clarioncallshop.com, providing your updated shipping or billing information.
I have so many other questions! How do I get in touch with you?

Please do not hesitate to contact us with all of your questions or concerns via our Contact Form.